Cultural Resources in Washington, DC
The Department of German operates a mailing list to update students, alumni, and the general public on events and activities related to the study of the German language and literature. To subscribe to the mailing list, please send us an e-mail.
---
Hardly a week passes when you do not have the opportunity to hear a guest lecture, watch a film, participate in a brown-bag lunch, or expand your horizons in a small symposium — all dealing with things German right on the Georgetown campus.
---
The Embassies
The German, Austrian, and Swiss Embassies are in close proximity to the University. Each one of them offers lecture series by economists and politicians, readings by writers and poets, concerts by chamber groups and song recitals, and much, much more.
---

This institute, located in Silver Spring, MD, is dedicated to exploring film as an art form and in recent years has presented major series and retrospectives dealing with German cinema, specifically some of its outstanding themes and most famous directors (e.g., Rainer Werner Fassbinder).
---
Within its diverse research and public affairs offerings, which are presented by resident scholars, associates, and visitors, the AICGS has made the study of German literature and culture all part of its mandate to help provide a comprehensive understanding of contemporary Germany.
---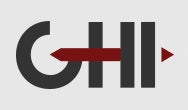 This research institute offers a number of special events and an annual lecture series dealing with specific topics (e.g., Constitutionalism in East Central Europe; People on the Move: Acculturation, Ethnic Interaction in Europe and North America; Challenges of Ambiguity: Doing Comparative History). The institute also provides publications and reference guides and has a library.
---
A relatively recent addition to the German cultural scene in Washington, the Goethe-Institut Washington is adding to the diversity of cultural offerings about German issues. Please visit the Goethe-Institut calendar for a list of all upcoming events.
---
This is one of the most popular museums in the city, dedicated to be a permanent living memorial to all victims who perished in the Holocaust. It is also dedicated to research and teaching as well as contemplation and commemoration. Its permanent and temporary exhibition spaces, a research library and archives, and two theaters provide ample opportunity for introspection and in-depth study. Summer internships are available.
---
And for the really hard-to-find piece of scholarship — there is always the Library of Congress!
---
This incredible collection of everything you can imagine attracts visitors from all around the world. While it hardly needs any introduction, we thought we would provide a special twist, namely the Smithsonian's German text which describes "den größten Museums- und Forschungskomplex der Welt."