Study Abroad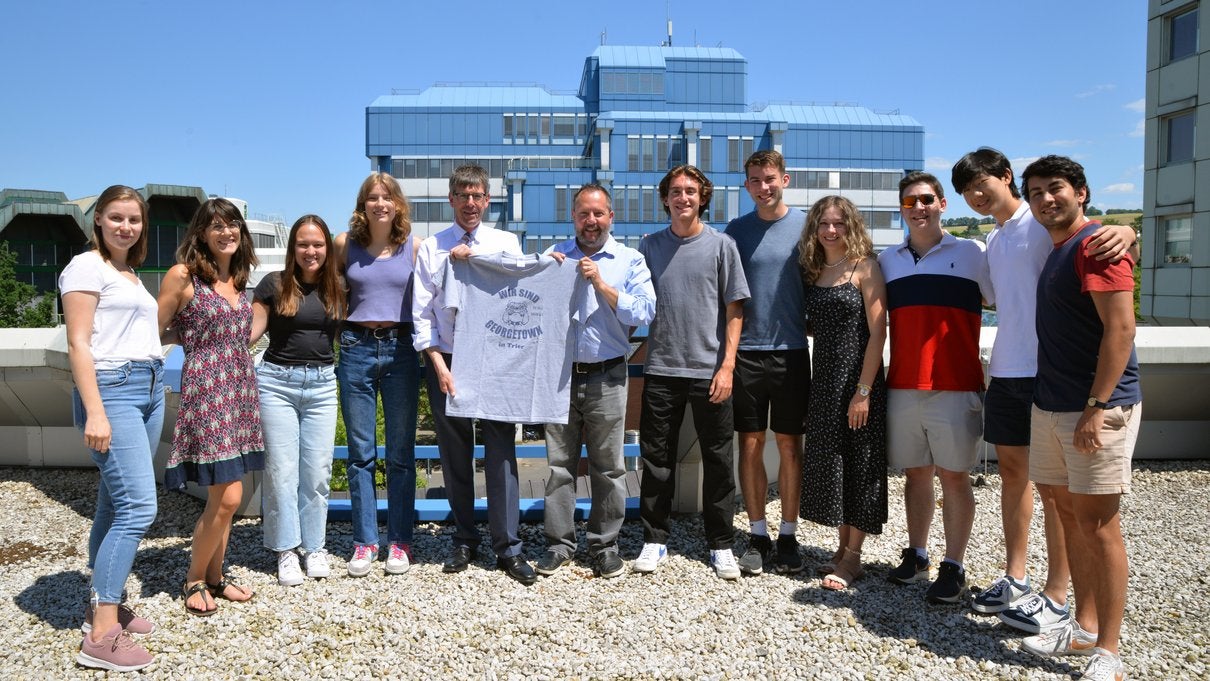 The Department requires majors and encourages other students to pursue a significant full-immersion language experience.
Students are encouraged to participate in Georgetown University's five-week Summer Program at Trier University. Students take classes offered at the University of Trier, an institution with which Georgetown's Department of German has partnered for nearly half a century. Courses are available for language-learners who have completed at least one year (6 credits) of German and exposure to German language and culture is maximized by living with a German family for the duration of the program. The application deadline for the 2024 Georgetown-at-Trier program will be around February 15, 2024.
The University also conducts Fall, Spring, and full-year programs at the universities of Tübingen, Berlin, Munich, Freiburg, and Vienna. In addition, students can, in consultation with their advisors, arrange independent study programs in various German-speaking countries.
For more information regarding these exchange programs, please visit Georgetown's Office of Global Education and read about student experiences in Trier, Freiburg, and Vienna through OGE's student blog postings.