Reading and Discussion with author Jonathan Huston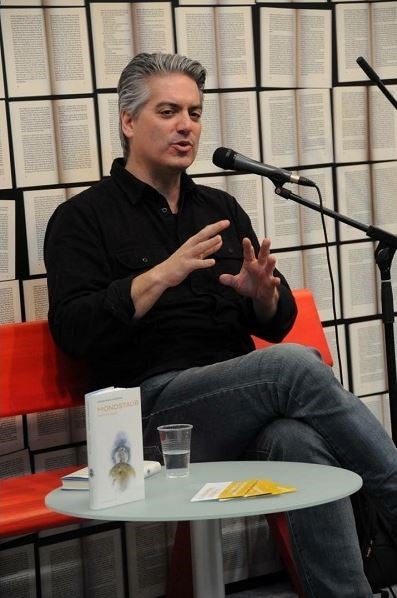 Der zweisprachige Schriftsteller Jonathan Huston liest Auszüge aus seinem Werk, unter anderem aus seiner Kurzgeschichtensammlung Mondstaub ­– Erzählungen, die im März 2016 im liechtensteinischen van Eck Verlag erschien und auf der Leipziger Buchmesse vorgestellt wurde. Die Titelgeschichte der Sammlung wurde für die von Dalkey Archive Press herausgegebene Anthologie Best European Fiction 2017 ausgewählt.   Im Anschluss an Lesung und Gespräch erfolgt eine kleine Verköstigung u.a. mit Weinen von dem Weingut des Fürsten von Liechtenstein.   Jonathan Huston lebt als Schriftsteller und Übersetzer in Liechtenstein und Los Angeles. Als früherer Rechtsberater des Fürstentums Liechtenstein bei den Vereinten Nationen in New York arbeitete er unter anderem an der Schaffung des Internationalen Strafgerichtshofs und anderer internationaler Gerichtshöfe. Er studierte Kognitionswissenschaften, angewandte Politologie und Rechtswissenschaft an der Stanford University und der New York University und promovierte in politischer Philosophie an der Universität Zürich.
Sponsored by the Embassy of Liechtenstein.