Lauren Thomas, MA (C'16)
Current position and institution: German and English teacher at DAS Akademie in Berlin

Graduated in 2016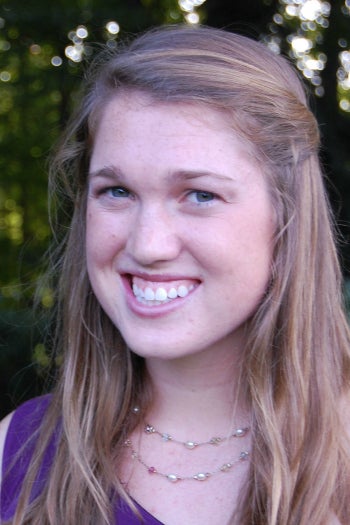 What career path did you take to get to where you are today?
After graduating from the GUGD program, I immediately took the position of a visiting professor of German at the Tecnológico de Monterrey in Monterrey, Mexico. After working there for two years, I decided that I wanted to move to Germany, so I found a job teaching German at a private language school in Berlin.
Did you consider other career paths, and if so, what were the crucial factors that influenced your decision?
When I entered the GUGD Master's program, I initially thought that I would be a high school German teacher after graduation. After completing my bachelor's degree, I taught high school for two years in Austria and decided that I definitely wanted to become a German teacher in some capacity. It was not until I had the opportunity to teach college-aged students as a teaching assistant at Georgetown that I realized how much I enjoyed working with (young) adults and in a university environment. Happening upon a job opportunity at a university in Mexico after graduation has kept me on the adult education path for now, but I would say that it was mostly chance and my desire to experience a new place that has led me to where I am now.
What are the pros and cons of a career in your current field?
Pros: I believe that being able to watch someone learn and knowing you had a hand in it is very rewarding, regardless of the subject. I love watching my students grow and make connections. I also enjoy getting to know my students over the course of one or more semesters.
Cons: As much as I love getting to know my students, it's hard to do so when there are 30 of them jam-packed into a classroom. This is certainly not the case everywhere, but after having the experience of teaching classes of 30 or more, it made me really appreciate the small class sizes at Georgetown. Another con to teaching: grading. It's always eating away at my free time and never seems to go away.
How did obtaining a graduate degree from the German Department at Georgetown University prepare you for your current position and/or positions that you held in the past?
After having worked primarily with middle and high school students, I most likely would not have considered a position working with (young) adults prior to my experience as a teaching assistant at Georgetown. Furthermore, I would not have been qualified to teach at a university with only a BA in German. The fact that I have a Master's degree from a prestigious university certainly boosts my resume, but it is my improved German language ability, critical thinking skills, and better understanding of academia within the field of German that I most value from my GUGD education.
What skills should current graduate students of the German Department acquire before completing their degree, if they want to pursue a career path in your field?
Teaching experience within the GUGD will give you a great appreciation for the amazing curriculum that the GUGD has.
What surprised you the most about your work when you first started? How is your job different from how you anticipated it to be?
I should not have been surprised, but I have a much greater appreciation for the small class sizes and caliber of students at Georgetown after working in other settings. I was surprised at the different pace with which different curriculums introduce new grammar concepts. I think this also likely reflects a difference in ACTFL and CEFR guidelines, but my experience teaching internationally gave me more perspective on the intensity of the GUGD undergraduate curriculum.
How did you experience the transition from graduate school to a professional career?
As I already had teaching experience, it was a relatively smooth transition. I felt prepared and excited, and I was more than happy to experience finals week on the side of a teacher, rather than a student. Grading 120 students' homework and exams each semester was a bit of an adjustment.
What were the resources that you found helpful in your search for (non-)academic jobs?
AATG, WiG Listserv, and Hueber Jobbörse (especially for jobs in Germany/internationally) are great resources.
What other advice would you give to students wanting to break into or establish themselves in your field?
Be open to new ideas and places. Even if a curriculum isn't set up the way you would ideally like, think of it as an opportunity to learn and add more tools to the toolbox, and then remember that you are (hopefully) also in a position to change it.